Brittany Burke
She/Her
Founder
Difficulty
If you don't try, you'll never know
What kind of music can we expect to hear?
Honestly my music is so mood dependent but you can always guarantee you'll hear some house, EDM, trance, and that rare pop track. So essentially a rave lol
WHAT'S ON REPEAT ON YOUR PLAYLIST RIGHT NOW?
What does fitness mean to you?
Its my time, time to detach, time to focus on me, and just clear out the noise.
What is your class like as a GIF?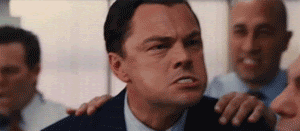 What kind of vibe do you create within your class?
Everyone feels welcome! I'm speedy but I love to have fun and just push to each persons limit. Doesn't matter if you sit or stand as long as you leave feeling like you crush it. Be prepared to have a blast, sweat a crap ton, and leave feeling stronger than when you walked in!