Haley MacIsaac
She/her
Instructor
Difficulty
When life gets crazy, take a deep breath and have a piece of chocolate cake. 
What kind of music can we expect to hear?
I love playing top pop hits including artists like TSwift, Ariana Grande, and Maroon 5. If you have a favorite pop hit or an old pop throw back you'd like to hear feel free to let me know!
What's on repeat on your playlist right now?
What does fitness mean to you?
I strive toward leading a balanced life by moving every day! Whether I am spinning, running, swimming, lifting weights, hiking, or going to pilates or HIIT classes, daily movement is essential for my physical and mental well being. Leading a balanced life through physical activity does mean everyone needs a strict lifting schedule or needs to leave every workout dripping with sweat. It's important to find what brings you joy and to keep doing that!
What is your class like as a GIF?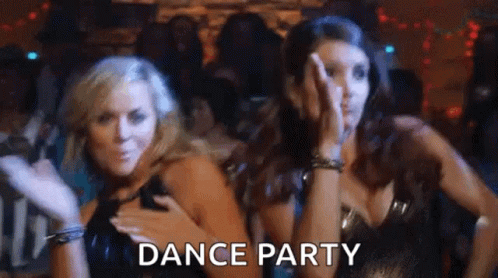 What kind of vibe do you create within your class?
I hope every rider leaves my class with a smile on their face and their head held high. Feel free to sing and dance through my class (because I probably will too!) I hope riders feel challenged, strong, accomplished, and most importantly that they have a blast riding!